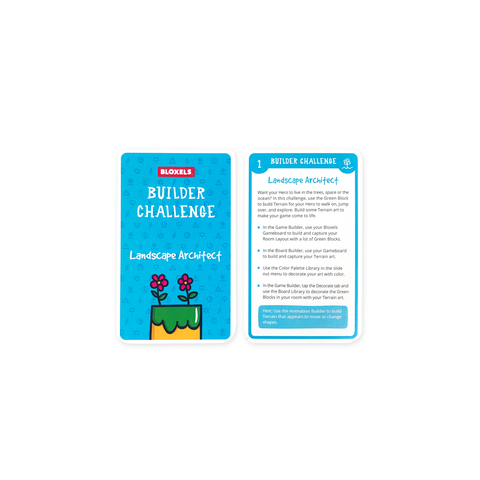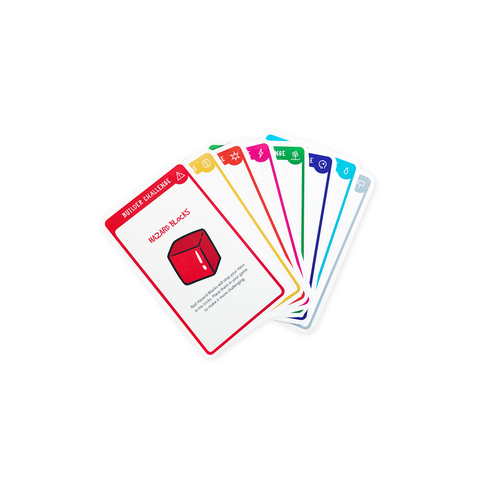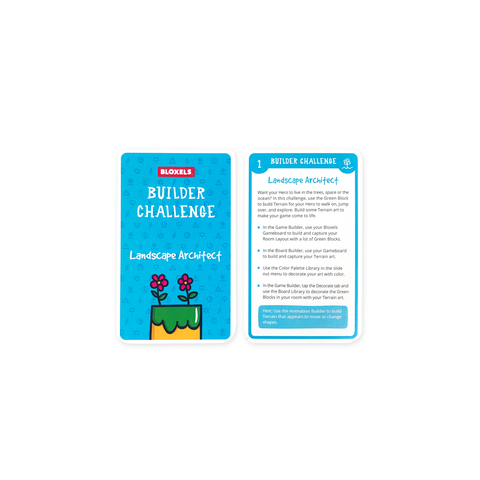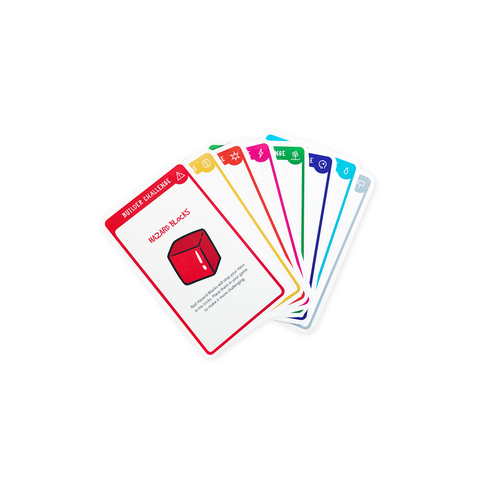 Bloxels Builder Challenge Card Deck
Discount
It's game on in this race to create. Builders pull a card with a fun challenge that involves one of the many exciting features in Bloxels. The game can be played as a single player with a race against the clock or as a group racing against each other. Cards have difficulty scoring included, so group players can win based on time or difficulty rating. Each of these 38 illustrated cards includes simple instructions to help guide builders through new adventures in the Bloxels EDU app, while still allowing for complete customization of their own video game. Go from card, to board and blocks, to building your video game in minutes!
The Bloxels EDU Game Studio Pack or Classroom Pack is required for use.
---
Online ordering only available to U.S. customers, however we do offer limited international shipping options. Shipping is calculated at checkout, however you can find our shipping rates, product specifications, international shipping options, and other policies here.