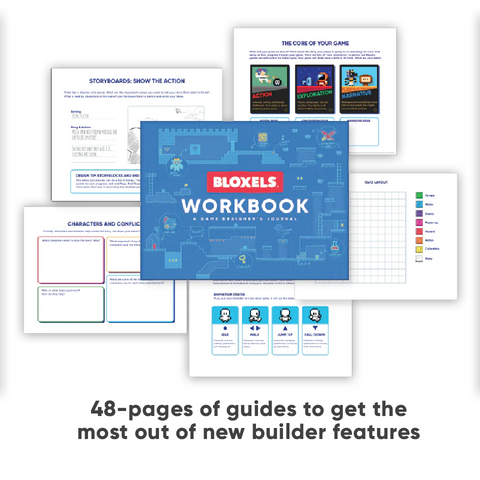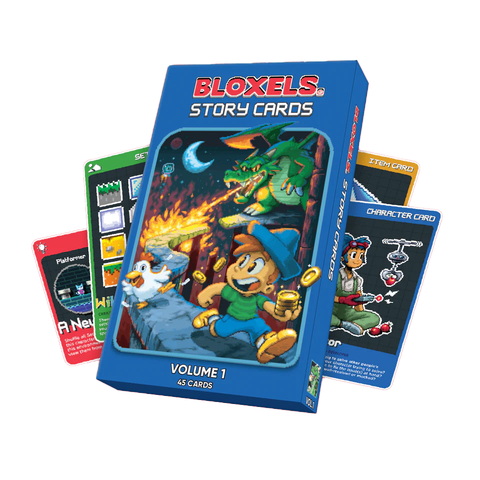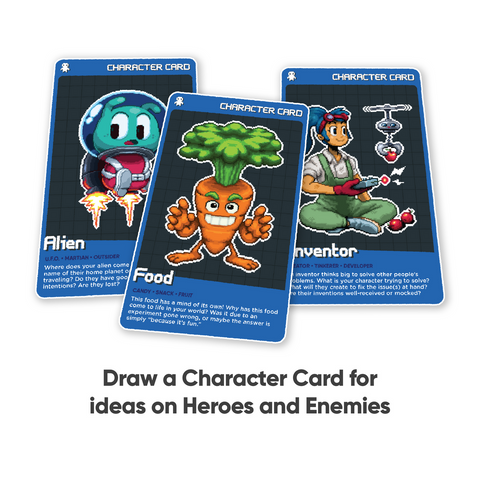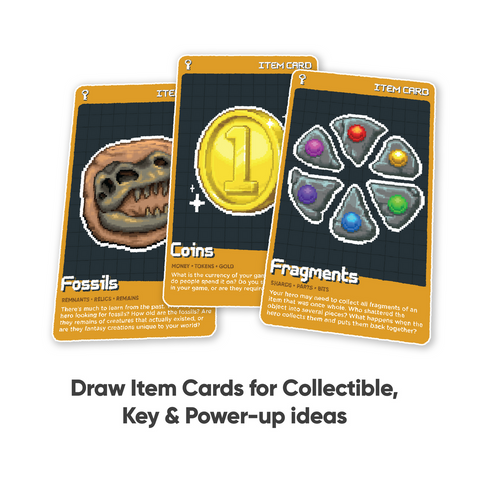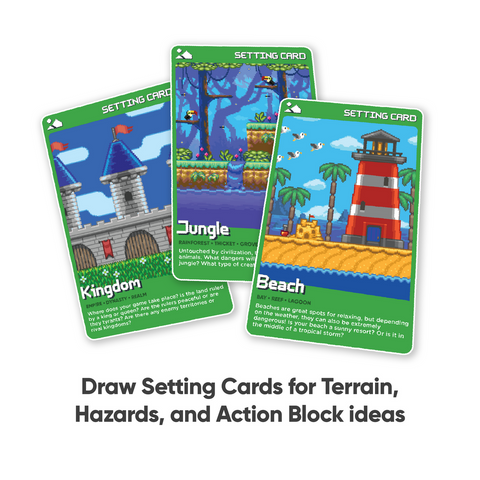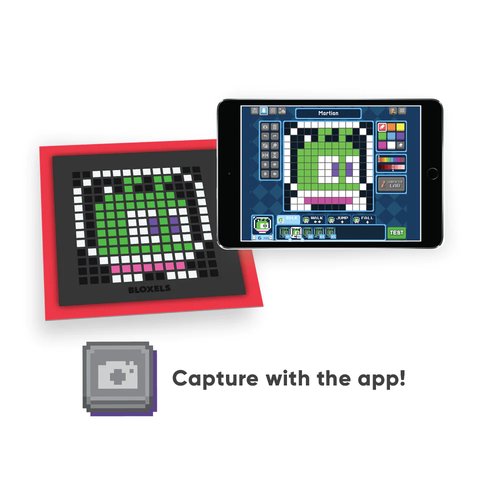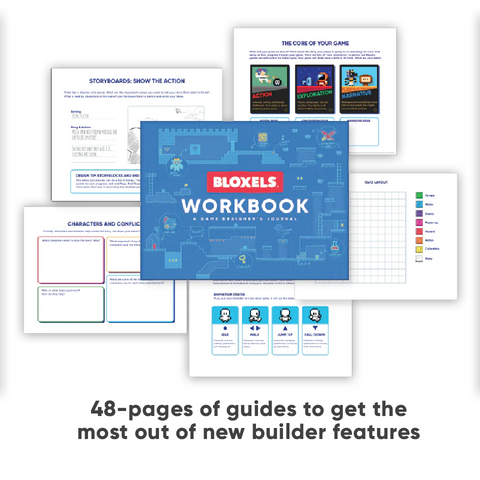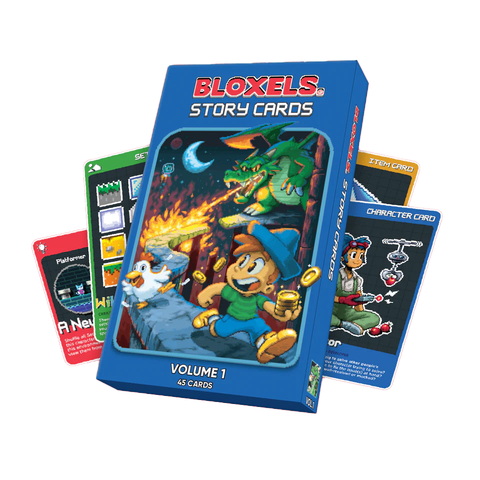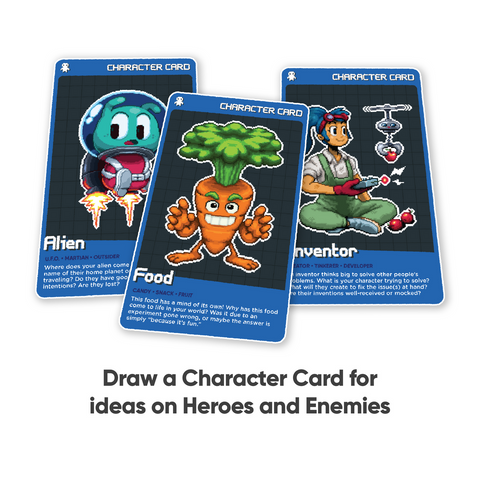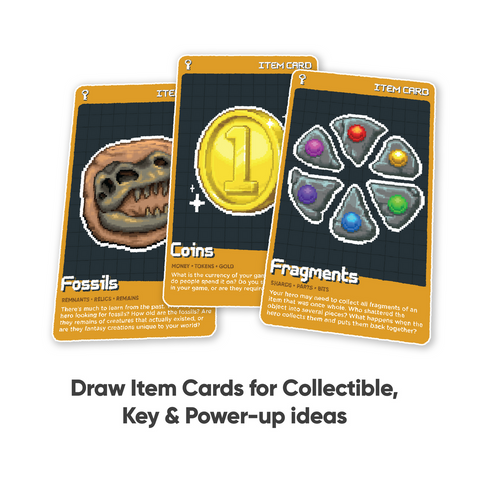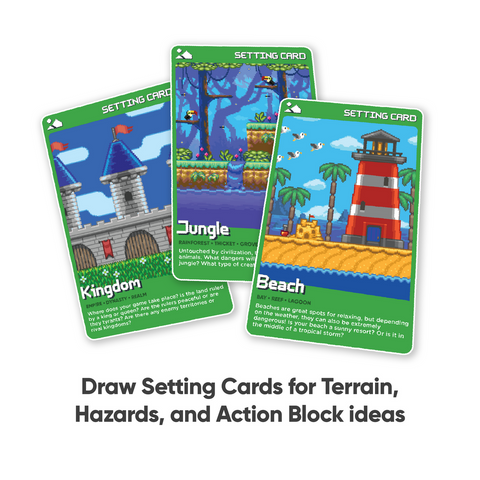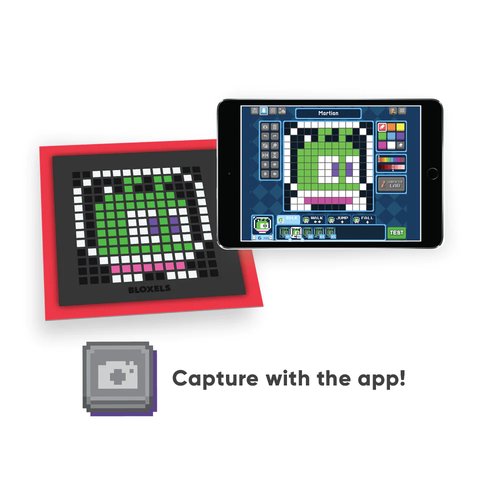 Back-to-School Resources Bundle
50% off for Back-to-School
Get ready for a year of game building with these new and updated resources!
What's in the bundle:
NEW BLOXELS WORKBOOK (2023 UPDATE)
NEW STORYCARDS DECK (2023 EDITION)

IDEAS DECKS: CHARACTERS & ART + GAME LAYOUTS (CAPTURE WITH THE APP!
BLOXELS WORKBOOK
New Expanded Edition 
This 48-page "Game Design Journal" is a guide for turning an idea into a game. With brainstorming strategies, storyboards, and sketch grids, the Bloxels Workbook covers the ground from ideation building a game with Bloxels.
BLOXELS STORYCARDS 
New in 2023 
Every game tells a story. What will yours be?  Included are Character, Item, and Setting cards. Pull one of each type and combine them to generate unique, fun, or just plain goofy ideas for stories in Bloxels.  Pull a Spark card to push your ideas even further. These challenge you to expand and reimagine the other cards in the deck.  
Each of these 45 illustrated cards include an illustration to inspire stories for games. Go from the cards, to board and blocks, to building your video game in minutes!   
IDEAS DECKS: CHARACTERS, ART, GAME LAYOUTS
No board? No problem. Capture a card directly with the Bloxels app, no board or blocks required. Lay out a full game in minutes, or capture and remix a character straight from the cards.
60 Characters and Art Ideas 

60 Game Layouts for top-down and platformer games